BIGGLESWADE COMMUNITY AGENT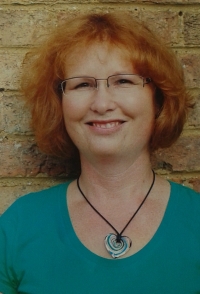 Your Biggleswade Community Agent has been in post since August 2017. Working for Bedfordshire Rural Communities Charity; the role is largely funded by Biggleswade Town Council. Gill has been busy promoting the Community Agent Role at Biggleswade groups/clubs and organisations.
The role is for Biggleswade residents, she has been helping them connect with services that can help with issues that they have been faced with. Examples of this are problems with housing, wanting to know if they are entitled to particular benefits, wanting to get out more and being connected to a local group or volunteering opportunities.
Social isolation is a big problem for the elderly, vulnerable and disabled, Gill can help with suggestions of groups or clubs that people could join to help them feel less isolated and more integrated within their community.
Gill is able to advise on feeling safer at home and generally assess if there are any other areas that may improve your quality of life, such as aids and adaptations.
Gill has been visiting clients in their home to help fill out Attendance Allowance and Blue Badge forms. You may be eligible for Attendance Allowance if you are over 65 and have care needs at home. You don't have to receive professional care to be eligible for this benefit, and it is often the case that a care-provider is a spouse or family member. People who claim the lower rate often need help with washing and dressing, and the higher rate reflects greater care needs during the day and night.
Ring Gill on 07534 484750 to find out more. Gill is DBS checked. Confidentiality is maintained whether visiting you at home or dealing with inquiries over the phone.
Gill Reeves, Community Agent, Bedfordshire Rural Communities Charity, 07534 484750 gillr@bedsrcc.org.uk